Truck Services / Earth Moving / Hydraulic Repairs
Diesel Truck Services
Our dedicated heavy vehicle workshop is fully equipped to service, maintain, diagnose and repair all makes and models of vehicles, trucks, buses, trailers or machinery.
We are passionate about the level of service carried out by our highly trained, skilled and dedicated technicians. We provide regular planned maintenance services and related repairs from logbook servicing to complete engine overhauls. We are a fully equipped workshop with access to specialized tooling. We also have all the latest vehicle-specific diagnostic equipment on the market. We work on all other systems, to name a few; including clutch & transmission replacement, complete brake overhauls, repairs to drivelines, suspension & air systems.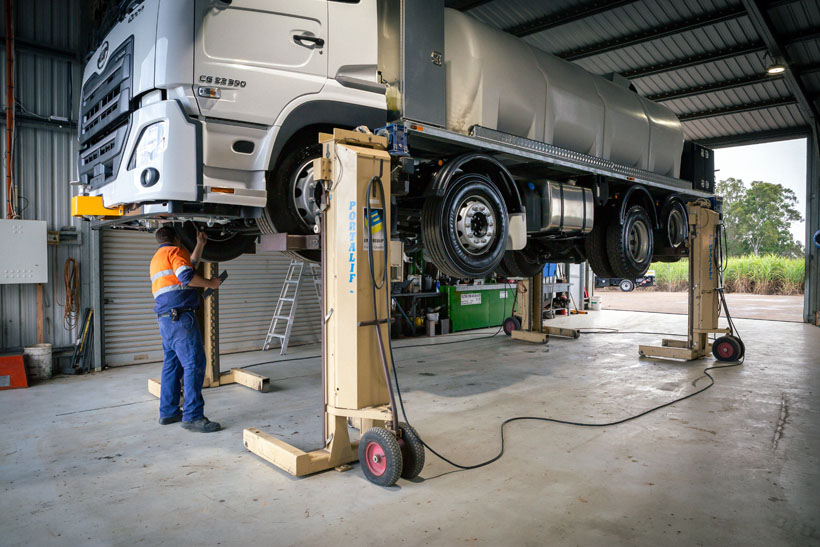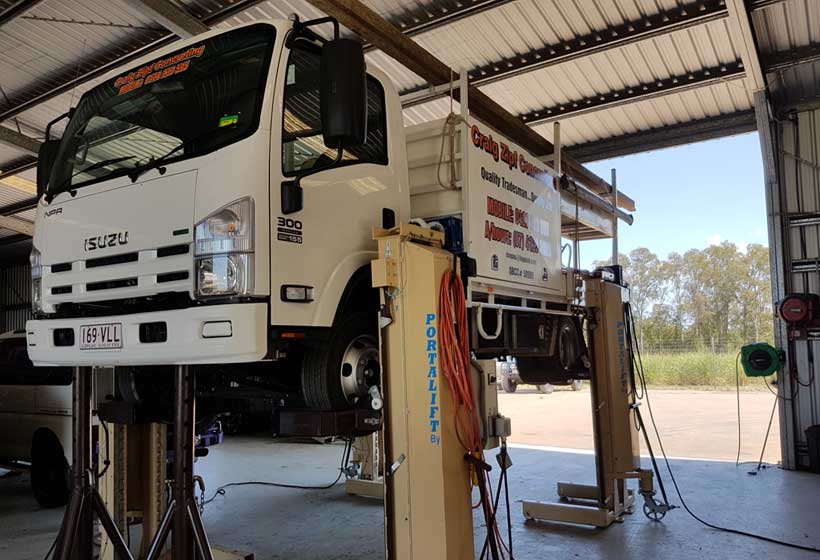 Our team is the local Service Agent authorised by Volvo, Mack and UD to carry out repairs and servicing, including approved warranty repairs. So you are assured the services we provide are at the highest quality
Trucks and Trailer Servicing
Fleet Maintenance and Servicing
Buses and 4X4's
Brakes, Clutch and Gearbox
Diagnostic Repairs
Mobile Field Service
Pre Purchase Inspections
More Links:
Earthmoving / Tractor / Plant
We understand downtime costs you money! Our Team of mobile field service technicians can deliver a wide range of diesel services, including mechanical and electrical work directly to you onsite. Saving you both time & inconvenience.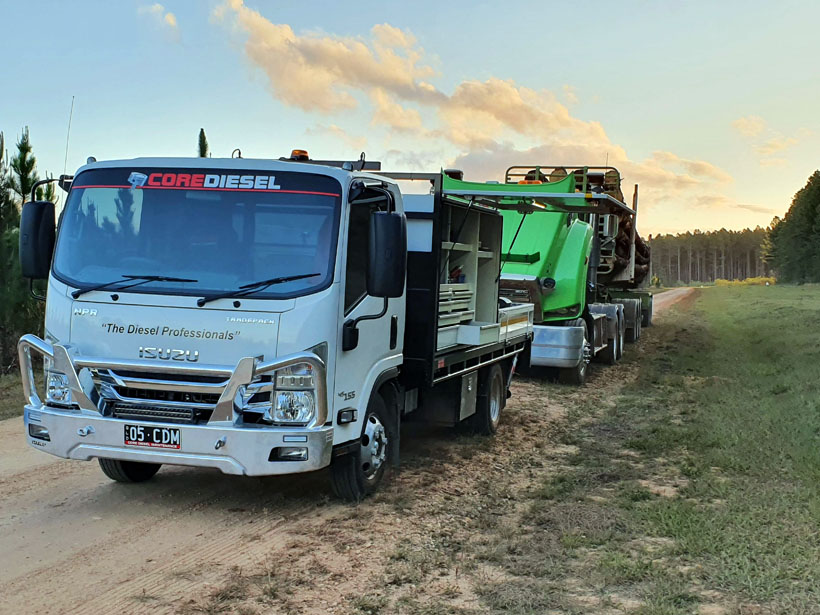 Our new purpose-built field service trucks are fitted out to get you going where ever you are. Set up with Palfinger 1500 Crane, 150psi Screw compressors, 8.5kva Generator, Welding equipment and Oxy-Acetylene for general heating cutting & welding. All can easily be done with our elite field service units designed & built for Core Diesel.
Service on Site Repairs
Tractor/ Excavator / Grader
Diagnostic Equipment
Breakdown Service
Transmission Repairs
Engine
Generators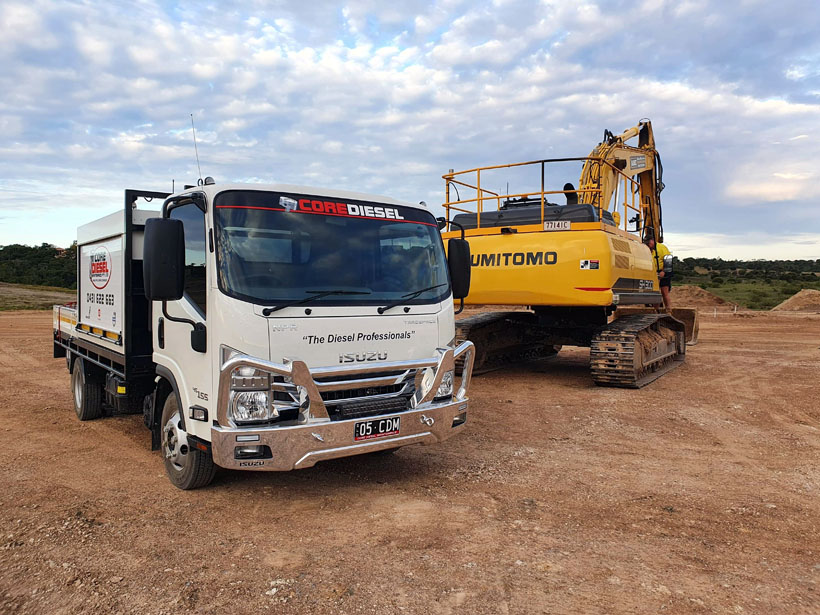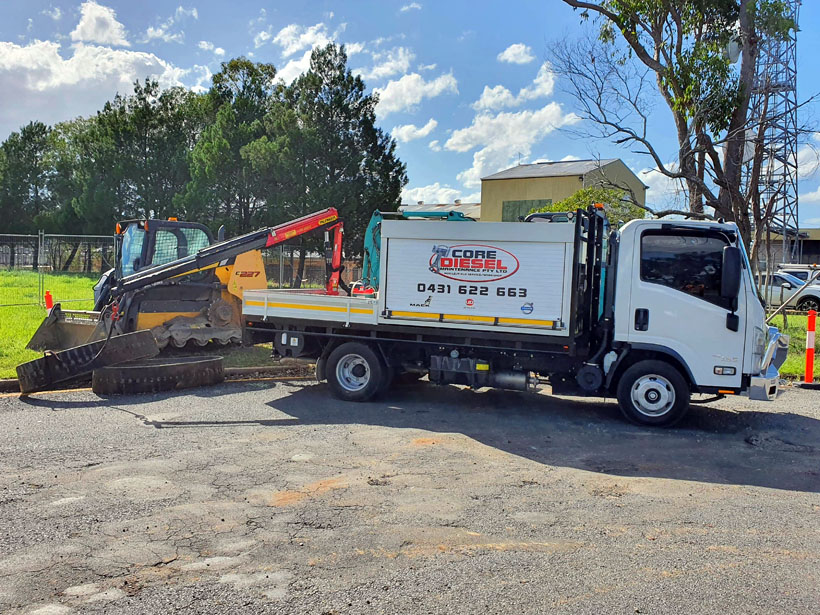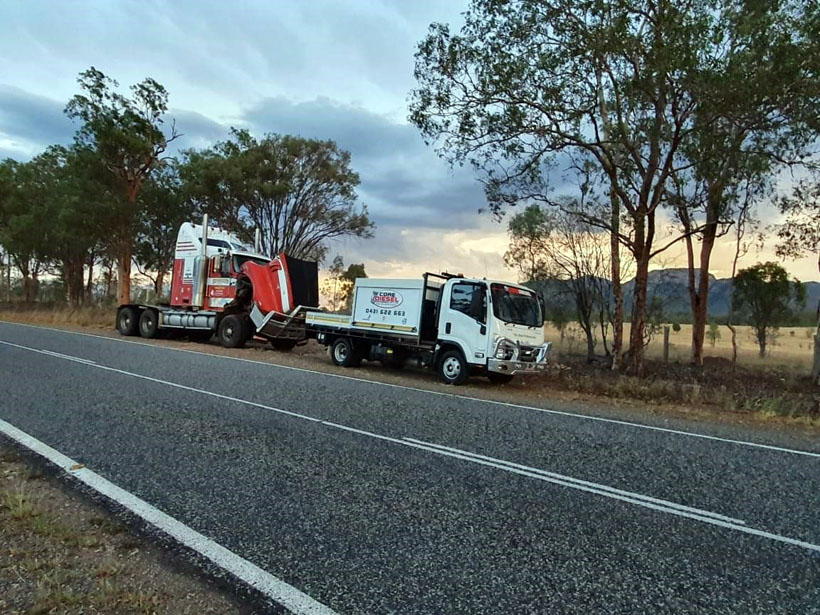 Hydraulic Repairs
We offer hydraulic repairs, component sales, hydraulic hoses & fitting sales onsite or mobile breakdown services. Hydraulic system and hydraulic ram reseal / repairs. With our modern hydraulic mobile service fleet equipped with the latest hose crimping technology.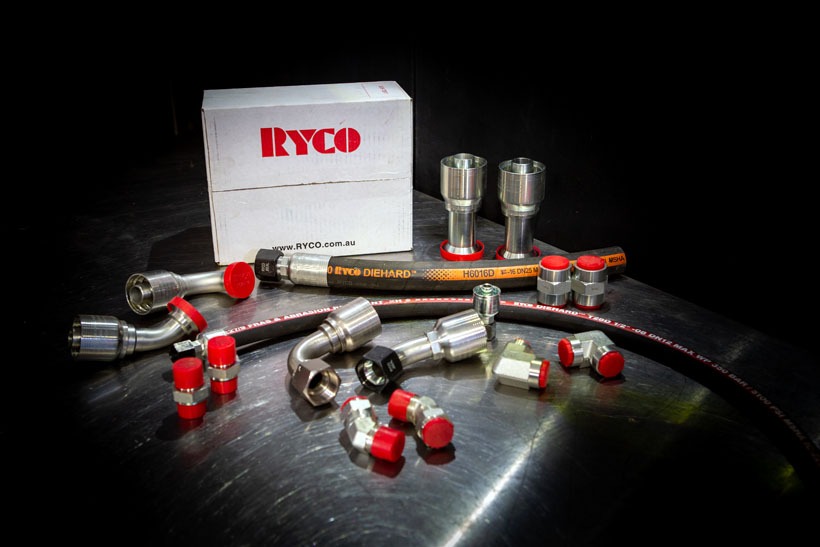 We guarantee that all of our products and services are of the highest quality and targeted at getting you up and running with minimal fuss and on time, the first time,
Hydraulic Hoses & Fittings
Hydraulic Cylinders Repairs
Trouble Shooting
Hydraulic Services
Servicing and Maintenance
Hydraulic Parts
Hydraulic Pumps
Valves