About Us
Core Diesel is your local one-stop shop for all diesel repairs in the Fraser Coast area. We handle everything from domestic vehicles like 4x4s and small trucks to heavy vehicles and civil machinery. Our team members come from a range of backgrounds. Together we have the skills and experience to handle all your diesel-servicing and repair needs.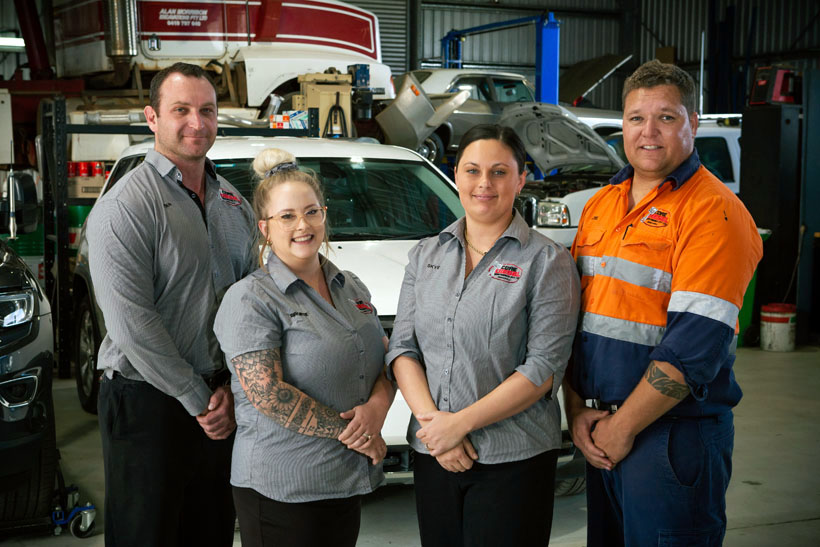 How we got here
Back in 2013, Jye Core set up Core Diesel in a 220 square meter shed in Maryborough.  He focussed on providing contract services to the mines and large organisations in and around Queensland.  Bit by bit, his one-man-band grew and his work-base grew with it.
Now, we're a team of 13 staff including one apprentice.  Our main workspace is an 864 square meter under-roof area.  We also have purpose-built field service trucks.  These were designed and built specifically for Core Diesel.  They hold everything our mobile field service technicians could need to get you moving again wherever you are.
We've progressed from being respected contractors to earning our place as the Mack, UD and Volvo service agent for the Wide Bay area.  That means we're authorized to undertake warranty repairs on any of these vehicles.  In September 2020, we also incorporated the local Ryco 24/7 Franchise into the Core Diesel family.
Our Core Values
Our three core values are dependability, customer service and uniqueness.
Giving back
Even though we've grown a lot since we first started, at heart, we're still the same, friendly, local diesel repair shop we've always been.  We're a part of the community and we do our best to give back to it.  Right now, our priority is developing the next generation of diesel repair professionals.  That's why we're supporting the apprentice programme.