ECU Remapping / Dyno Tuning
ECU Remapping / Dyno Tuning
ECU Remapping is the best and most cost-effective way to improve your vehicle's performance for when and where you need it most. Core Diesel Custom Diesel Tuning can improve the driveability, throttle response, off-road performance, towing ability and efficiency, which will increase fuel economy while unlocking your vehicles full potential.
We only use the best when it comes to modifying any vehicle. We have a purpose-built soundproof Dyno cell with the latest technology Mainline Chassis Dyno capable of up to 850KW ( 1130hp) and 1700nm ( 1254 Ftlb ) of torque.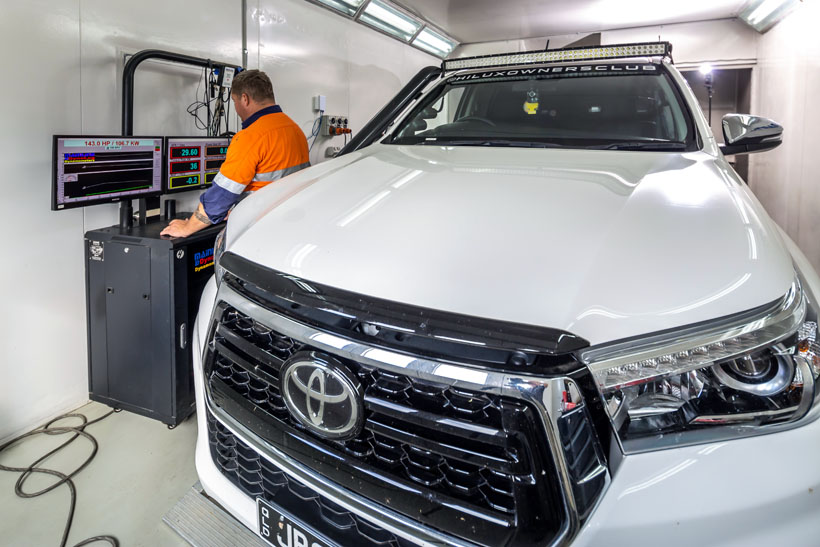 This gives us the ability to ensure that you receive the best possible performance result, safely & reliably. We provide a " Before and After Dyno sheet " to show your Power & Torque gains achieved.
We offer many different packages and options to help safely achieve the goals you have in mind for your vehicle. Whether it's Towing / Touring / Fuel economy or even all-out power we have got you covered! Talk to our team today about putting together a custom package that best suits your needs.
Safe Reliable Tuning
Performance
Drivability
Fuel Economy
ECU Shop Modules
Towing / Touring Tunes
Mainline Chassis Dyno
Increased Power
Increased Torque
Reduced Turbo Lag